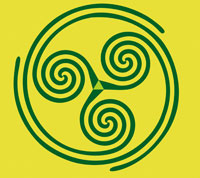 Spiritual Counseling for Soul Transformation
Intuitive Session with Mel
THERE IS A 4 TO 6 WEEK WAITING PERIOD!
Do you need answers to questions that can assist you in your career, job or relationship?
Are you reaching a point in your life where things don't make sense?
Are you questioning your spiritual beliefs?
Are you wondering where your going based on where your presently at?
Do you fail at things easily cause your emotions seem to take over and sabotage a particular situation?
Do you desire to have a higher sense of direction that is guided by something deep inside you?
Are you finding your sensitivity to people has reached a point where you find it hard to be around them?
Are you trying to understand why you keep attracting people & circumstances in your life?
Are you presently experiencing more psychic phenomenon, healing or clairvoyant abilities in your life?
Do you feel you may be experiencing thought forms, negative energies, or picking up on other people's emotional garbage?
Do you feel you are experiencing a spiritual awakening, kundalini crisis, or spiritual rebirthing and need guidance, confirmation or assistance?
Counseling for soul transformation can help you by uncovering the hidden reasons as to why these things are happening to you so that you can make the proper changes or life corrections to put yourself back on track.
Need a Session? Here's how it works.
Please pay for your session first, then we will book you an appointment. Please do not expect immediate bookings.

 The reason for this is that we offer other wellness services at our location which tend to book up time slots immediately.
Individual face portraits are needed in jpeg form no older than 1 year of yourself. If you want to confirm that the person is your twin flame or soul mate you must attach a photo of that person too.
To Prepare for your session
Take the time and write down questions in priority sequence.
****Sessions by phone are included in price for Canada & United States ONLY.  Other Countries must pay for phone at their own expense***
Soul Transformation Session by Phone or *Skype (Audio ONLY)
$110……for 60 minutes
Sessions can be paid by paypal but we will add 5% to our prices. Email us for details.